Meditation Questions: What to Do With Tongue When Meditating?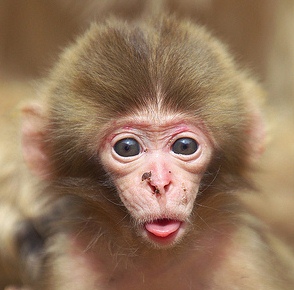 I was sitting here for a few minutes… I've been getting the feeling to sit in silent meditation for a little while now. I've been doing it off and on, and being mindful sometimes throughout the day.
As I sat here an hour ago or so, I realized that usually, I don't tell new meditators who read my books – What to do with the tongue during meditation?
I hadn't really thought about that question before now – but, now that it presented itself – I'll see what I can say about it.
The tongue, during meditation, seems to stick at the roof of my mouth. I guess that's the natural resting place of it. If your tongue naturally rests some other way – I think better to go with the way your tongue is naturally relaxed and doesn't cause you to think about it.
I realized that the tip of my tongue is resting where the two big front teeth join. My tongue actually seems to be slightly between my upper and lower teeth. I'm not biting it – it isn't that far between, but only a couple of millimeters. Now, do all tongues rest like this? I couldn't tell you whether that is true, but mine seems to. Other times I try – my teeth are closed and the tongue just rests on the back of the front teeth where they meet, but more of the tongue is against the top front teeth.
So, no idea what your tongue is doing during meditation, but if it's as relaxed as possible, that's best. It doesn't matter too much, but your mouth (lips) should probably be closed. Ideally, you're breathing through your nose easily and without effort to hold your mouth together.
Make sure your jaw is totally relaxed too.
That's about it. Don't copy my tongue-position if the one you have is working for you. I just thought I'd comment on the topic since I don't think I have done so in years.
🙂
Vern
"Meditation for Beginners – a 22 Day Course" my little ebook, gives you the basics on meditation… You can find it here.
[Photo credit – masashi mochida at Flickr.com]